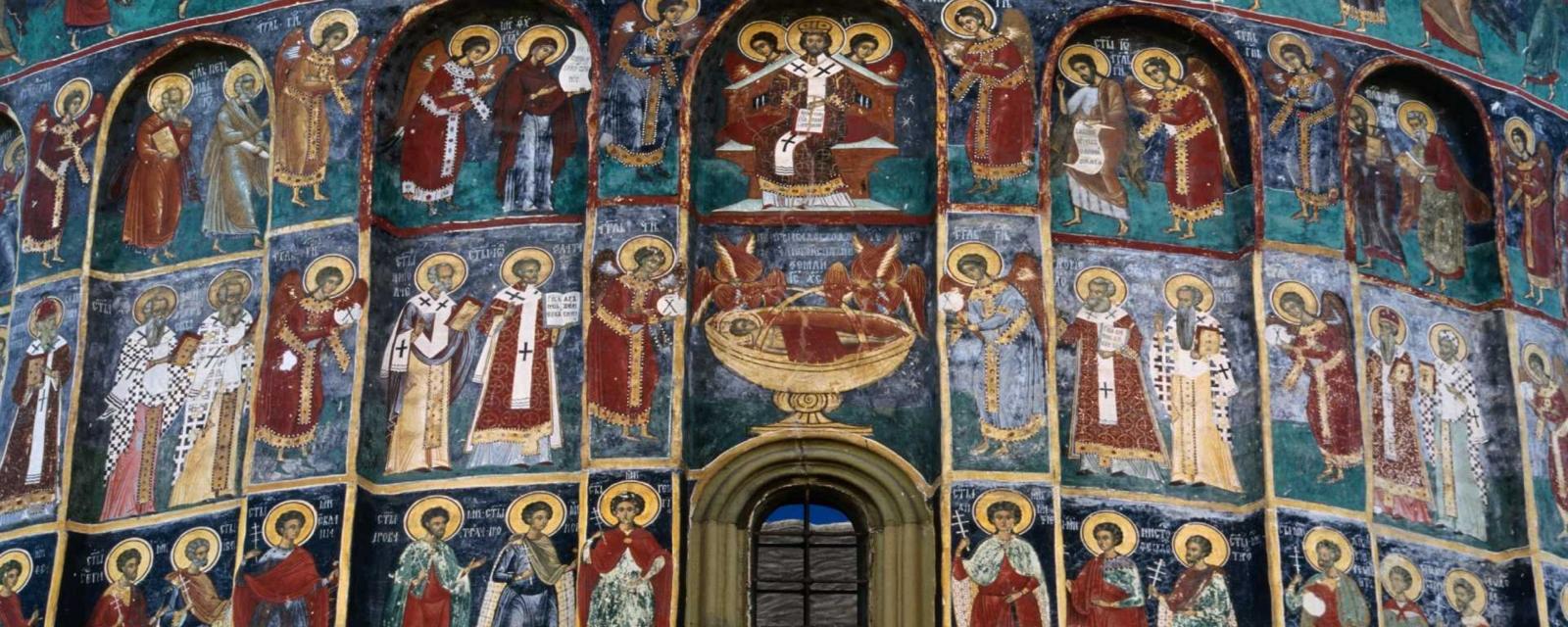 Following in royal footsteps: Romania's 'Prince Charles Walk'
by Leif Pettersen · Oct 12 2011
Several years ago, Prince Charles developed a somewhat sudden preoccupation with Romania. During various visits he has added a commanding voice of dissent to a proposed 'Dracula Land' amusement park (rightly so), and has toured a variety of villages, commending their dedication to heritage and traditional lifestyles (never mind that much of this is based on inescapable poverty).
In May 2003 Prince Charles hiked the 20km between Romania's Putna and Suceviţa Monasteries, leading the trail to be unofficially named the trail 'the Prince Charles walk' - or possibly renamed from its previous unofficial title 'That Trail that Crosses Over the Muddy Logging Road With All the Mushrooms'.
This diversion was always a popular day-trip, long before Prince Charles anointed it. It harmoniously incorporates all the elements that make this area of Romania a memorably eclectic detour out of well-worn Transylvania: a pair of important monasteries, an intima
te look at village life, immersion into the postcard-caliber, bucolic Moldavian countryside and a mildly strenuous walk through the woods.
Prince Charles walked from Suceviţa to Putna, but those relying on public transport to get to/from the trailheads would probably do better to reverse that and start at Putna. It's accessible via an infrequent, crawling yet scenic, two-and-a-half hour train ride from Suceava, the nearest large city and prime staging area for visiting the area's famous monasteries.
After shaking off the anesthetizing effects of the train ride, head straight to Putna Monastery. Built between 1466 and 1481, Putna doesn't receive many foreign tourists since it doesn't boast the trippy, fear-of-God exterior frescos found on other famous monasteries in the region. Instead, it attracts mostly Romanian visitors, as it's the final resting place of Ştefan cel Mare (Stephan the Great; 1433-1504) who is still considered a hero to Romanians.
Romania's top 5 World Heritage sites
Exploring India's remote Nubra Valley
Romanian handicrafts: a shopper's guide
During his reign as Prince of Moldavia, when Stephan wasn't handily repulsing forces from Poland and Hungary, he faced overwhelming odds while resisting the advance of the Ottoman Empire. This feat made him venerated throughout Europe. Pope Sixtus IV bestowed Stephan with the Atheta Christi (Champion of Christ) award and he was canonized by the Romanian Orthodox Church. He is also credited with founding many of the monasteries in the area that are still standing today, including Putna. Look for his name, prominently landscaped into the hillside just south of the village. The monastery's museum holds several treasures, including the Holy Book that Stephan carried when he went to battle.
The trail's blue cross markings, some of them quite faded, don't actually begin until almost 2km outside the village. When departing Putna, take the first right onto an unpaved road after exiting the monastery's gate and follow the 'S' curve around the edge of the village. The road will cross a small stream and continue parallel to the stream for some time before the first blue cross appears on the side barrier of a small cement bridge.
The road meanders past farm houses, skittish livestock and intriguing snapshots of rural Romanian life, before it abruptly veers left and plentiful blue crosses lead up a steep hill and deep into the forest. The going eventually gets far less steep, but the uphill rise continues for several kilometers through the quiet, unspoiled forest before a mild downhill begins. Though markings are thin at times, the trail is fairly easy to follow until it joins with a logging road. This unpaved, intermittently muddy road eventually exits the forest, becomes a paved road (where the blue trail markings disappear all together) and scattered homes become increasingly plentiful before the road terminates at the front door of Suceviţa Monastery. The hike should take roughly five hours.
Suceviţa Monastery is the largest and perhaps all-around finest of the famous Painted Monasteries of Southern Bucovina. Built between 1582 and 1601, the exterior of the church inside the fortified enclosure is almost completely covered with predominantly red and green frescoes (dating from around 1590), except the western wall which, legend has it, went unfinished after the artist died from a scaffolding fall. Other highly superstitious artists were too frightened to continue his work.
From here one can either hitchhike (a very common practice in the Romanian countryside) or flag down a passing minibus headed north toward Rădăuţi, from where hourly buses depart to take you back to your starting point of Suceava.
"Transylvania is in my blood," Charles quipped in 2011. "The genealogy shows I am descended from Vlad the Impaler, so I do have a bit of a stake in the country."
Prince Charles- Prince of Wales campaigning to save Count Dracula forests
Prince Charles about Transylvania…a real treasure in terms of agriculture and producing traditional, organic foods. It can be set as an example to the entire world, in this respect.
It seems to me in Transylvania there is a combination of the natural ecosystem with a human cultural system. This extraordinarily unique integrated relationship is so hugely important. People are yearning for that sense of belonging and identity and meaning. (telegraph.co.uk)
Prince Charles of Transylvania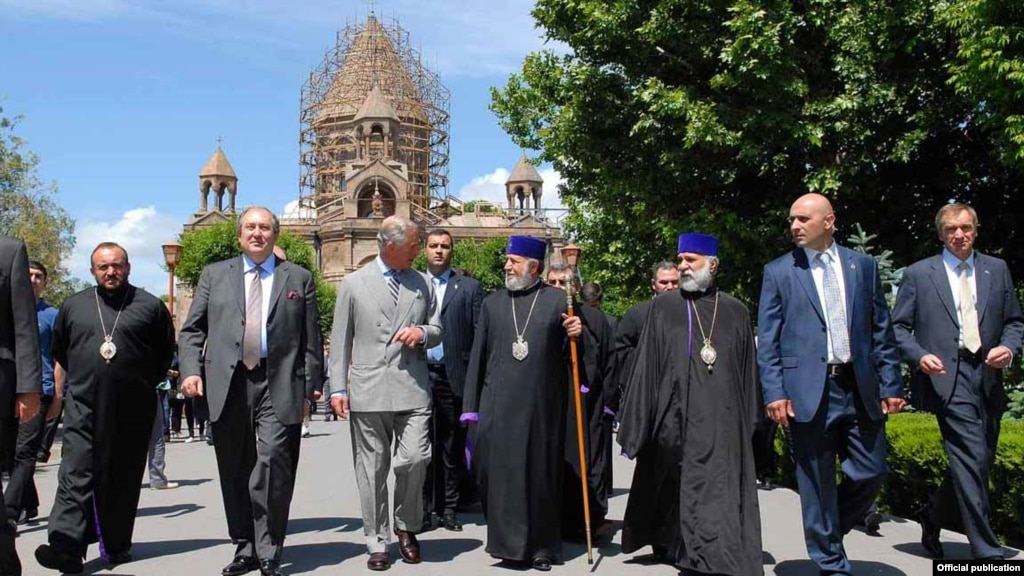 "It is easy to see why Prince Charles fell in love with this part of the world. The setting is extraordinarily picturesque and calming: behind his internet-free guesthouse retreat there is a path leading up to a meadow filled with hundreds of varieties of wild flower; across the valley there are lusciously green hills punctuated with clusters of trees and haystacks."(telegraph.co.uk)
Prince Charles' Romanian holiday features 'Transylvanian twist'
"Charles has been visiting Romania since 1998 and owns properties including a 200-year-old manor house and a guest house in the Transylvania region, where wild brown bears and wolves roam the hills. [...]Charles is distantly related to Vlad the Impaler, a bloodthirsty 15th century prince of the House of Dracula, whose reputation for cruelty and for impaling his enemies on stakes gave novelist Bram Stoker the name for his vampire Count Dracula. Dracul in Romanian means dragon, or devil." – (express.co.uk)
Why Prince Charles' Loves Transylvania
"Here, in the small 13th century town of Saschiz, life has all but stood still. With its UNESCO heritage site of a Saxon fortified church, wolves and bears roaming the woods, and lush meadows brimming with fruits untainted by chemical fertilizers, it is an unspoiled treasure luring Westerners — like Prince Charles — in search of a quieter life." (huffingtonpost.com)
Prince Charles meets with villagers in Valea Zalanului, Romania
Prince Charles first visited Romania in 1998, on an official visit. He was immediately enamoured with the country, which he said was the last place in Europe with "true sustainability and complete resilience". Since then, Charles has made a number of private visits to Transylvania, including some in the past few years. (royalcentral.co.uk)
Prince Charles returns to Romania for private visit to his Transylvanian guest houses
Prince Charles is a supporter of Romania, having recently appeared in a documentary called Wild Carpathia, and should appear in another episode of the documentary series about Romania. Prince Charles has become something of a spokesman internationally for Transylvania. (romania-insider.com)