ET INCARNATUS EST DE SPIRITU SANCTO EX MARIA VIRGINE
AND BY THE HOLY SPIRIT WAS INCARNATE OF THE VIRGIN MARY AND BECAME MAN
Dear Brothers and Sisters,
The year 2013 has begun. I think we in our communities have again all celebrated with a special joy
the feast of God becoming human and have entered into the new year with one or the other good
I would still like to linger a bit on this mystery and speak about the 'becoming human' of ourselves
and our communities. Today as I looked at my confreres during the solemn liturgy for the Epiphany,
I again became conscious that each one of us at one time entered the monastery with great idealism.
But then I asked myself: How does this idealism appear today? How much of it has remained?
We
celebrate with one another, we offer each other the sign of peace and every one, so I believe, joins
himself to the sacrifice of Jesus Christ. But what does that look like in our hearts?
Everyone has entered monastic life not only with great idealism, but also carries, figuratively speaking, a whole bundle of very personal baggage on their back: their character, their gifts, their upbringing and education, their life's experiences and especially their hopes. In the meantime we have
learned to fit into the daily life of our communities, we bore with it and we tried through asceticism
continually to align our lives to our ideals. But our personalities remain the same; we continue to lug
the baggage on our backs.
In our heart of hearts the question often nags at us, completely unconsciously: Who am I? Will the
uniqueness of my character be respected and sufficiently recognized? Everyone would like to be
something, to contribute something, to be worth something, an equally valuable member among
other members. Many in their childhood have received only a little recognition and so will hunger
for that throughout their lives. Others are gifted and are happy by nature. Recognition just comes to
them. This goes especially for recognition in the community.
What status does one take? What status
do we grant to one another? Frequently we let ourselves be determined by the values of this world.
Sympathy and antipathy, the very physical appearance and talents play a greater role than Benedict's
challenge to the abbot to make no distinction of persons; this warning concern us all, not only the
abbot. Instead, we hastily pass judgment and disparaging remarks come to no end. If you pigeonhole
someone once, then that person can no longer get out. It would be our task to give attention and
recognition precisely to those who have received or are receiving too little attention. Everyone has
their qualities and contributes to the life of the community.
To help one other to become human and
each to find their identity, to convey to them joy in their life—that is the Christmas attitude. Like the
three kings, let us kneel before Jesus, who in the fellow monk and fellow sister likewise has become
a helpless human being, and offer our gifts, our obeisance; following the example of Jesus we go still
further and wash each other's feet.
The concern for our identity also shows up when we experience criticism or if other opinions come
up in gatherings. We quickly divert and defend ourselves instead of first listening and reflecting. We
are afraid for ourselves, we are afraid to lose face.
This danger also exists for superiors
. If other views
are expressed in meetings, and now and then vehemently, then many superiors choke up inside, divert
or are offended. They do not feel respected enough. We are all human and we remain fellow monks,
fellow sisters and superiors.
Benedict sees it differently when he writes in the third chapter of his rule
that "the Lord often reveals to the younger what is better." Our communities are borne by the Spirit of
God; the abbot of the monastery is in fact Christ who becomes human among us. We must all take a
step back and try to listen to what the Lord is saying to us. After the homage of the shepherds, Mary
kept all these things in her heart and reflected on them. She lived out of a stance of listening.
In the
Christmas stories it is an angel who time again speaks to people; from time to time it could also be a
fellow monastic.
If I go back to the beginning and look at the rows of my brothers, they are so different; they are in their
diversity a gift of God for the enrichment of the community. Not all have a character that is easy to
bear. But each one is seeking in the community for their identity and recognition. Each one would like
to find their meaning as a human person. That moves us throughout our whole life. To become human
in the image and likeness of God is our goal, each one in their own way. It is our common task to help
one another in doing this. That is the becoming human, the incarnation, in the community; that is the
becoming human, the incarnation, of the community itself until it can be said of us like the primitive
community in Jerusalem, "See how they love one another."
In such a community we can become happy. It is the joy of gifting each other with humanity and
ourselves becoming human through that. Our becoming human does not exist in the greatness of our
egos, in the ambition to be something special. Fundamentally we are all needy and dependent on help
like the child in the stable of Bethlehem and we should be grateful for all brotherly and sisterly help,
which might even be in the form of fraternal correction. Thus to walk together on the journey and to
live for one another and to experience the humility of God's Son, that is what makes up the joy of our
common life under a rule and abbot.
Dear brothers and sisters! May the mystery of Christmas, of the incarnation, of God's becoming human, continue to have an effect on your hearts and bear fruit in your communities.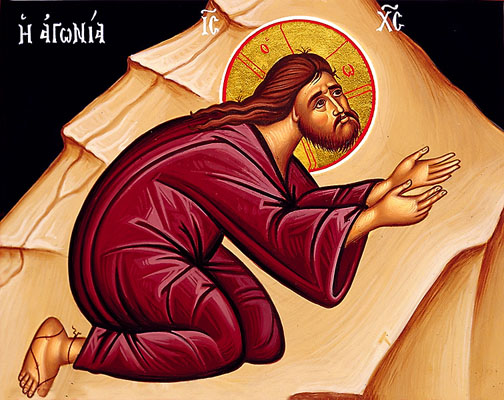 HOMILY FOR ASH WEDNESDAY BY ABBOT PAUL OF BELMONT (UK)
Ash Wednesday 2013 Today Lent begins. "Now, now come back to me with all your heart. Turn to the Lord your God again, for he is all tenderness and compassion." What is sin but turning away from God, God who is in the here and now, the present moment? We spend much of our time escaping from the present moment by reliving the past, its horrors and its joys, or anxiously trying to organise and control the future, so we are anywhere but in God's presence.
We simply turn away from God, turning in on ourselves instead. We create ourselves as gods in our own sinful image.
Lent will be marked this year by our thoughts and prayers going out to the Holy Father: his retirement and his achievements, his humility and his generosity in serving Christ and the Church faithfully. We give thanks, above all, for his writings that will always be with us. What an example to us all! Unfortunately, Lent will also be marked by speculation over the election of a new Pope, especially by those who have no knowledge of what the Church really is or of how she works and lives as the Body of Christ. our Risen Lord.
We pray not to be distracted by all this, but to trust in the Holy Spirit alone. Lent is an urgent call from God himself to return to him, to come once more into his presence. "Repent and believe in the Gospel." "Now, now come back to me with all your heart. Turn to the Lord your God again, for he is all tenderness and compassion."
The Gospel suggests three ways in which we can put things right: almsgiving, prayer and fasting. In fact, the three go together, no picking and choosing here. God's generosity to us can be repaid today by our generosity to him and to our neighbour. "Now is the favourable time. This is the day of salvation." The imposition of ashes reminds us that Lent begins today and that what we begin today can become, with God's grace, a new life, a life so immersed in God that every day, every moment can become "a favourable time, a day of salvation", in fact the beginning of eternal life. I pray that you all have a very happy and fruitful Lent.